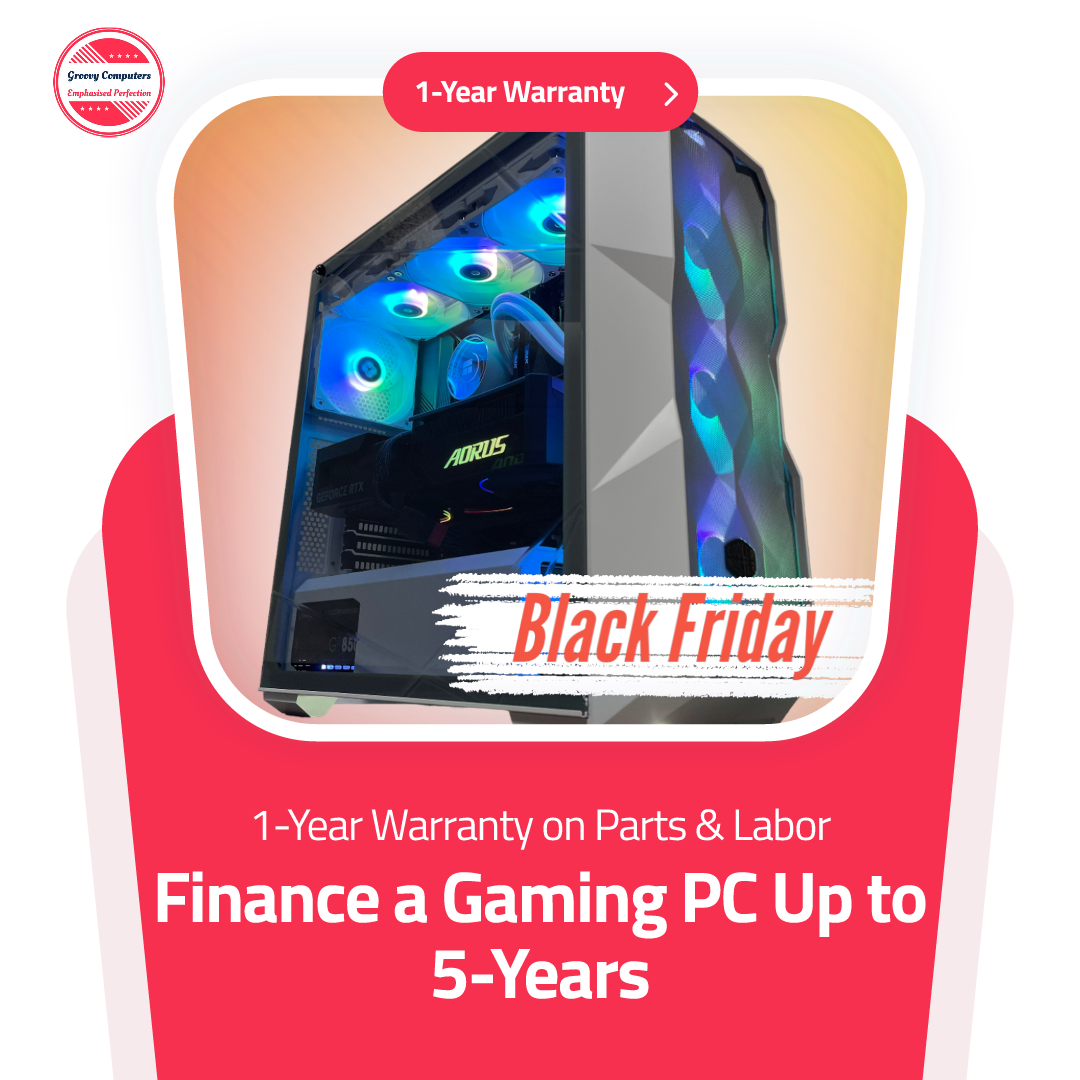 Unleashing Power: High-Performance PC Builds for Every Enthusiast
"Emphasised PERFECTION"
Welcome to Groovy Computers, where we dive deep into the world of high-performance PC builds. Whether you're a hardcore gamer, a professional video editor, or someone who craves top-notch performance from their computer, you're in the right place!
High-performance PCs are not just about raw power; they're a synergy of quality components, expert craftsmanship, and cutting-edge technology. In this blog, we'll explore the essentials of creating a PC that not only meets but exceeds expectations.
 The Heart of the Matter: Choosing the Right Processor
The processor is the brain of your PC. For a high-performance build, opt for the latest generation CPUs with multiple cores and high clock speeds. This ensures swift multitasking and seamless performance in demanding applications.
The Need for Speed: RAM and Storage Solutions
RAM and storage play crucial roles in system responsiveness. We recommend at least 16GB of RAM for intensive tasks. Combine a solid-state drive (SSD) with a hard drive (HDD) for a perfect blend of speed and storage capacity.
Graphics that Dazzle: Selecting a GPU
A top-tier graphics card is a must for gamers and creative professionals. Look for the latest GPUs that offer not just high frame rates but also robust support for ray tracing and AI-driven enhancements.
Keeping Cool: Effective Cooling Systems
High-performance PCs generate heat. Effective cooling, whether air or liquid, is essential to maintain optimal performance and longevity of components.
Powering it All: The Right PSU
A reliable power supply unit (PSU) is vital. It should provide enough power with some headroom for future upgrades, and efficiency ratings like 80 Plus Gold or Platinum are preferred.
Black Friday, Cyber Monday, New Years Deals Upcoming
Building a high-performance PC is an exciting journey. With the right components, your PC can be a powerhouse for gaming, content creation, and more.
Building a high-performance PC is an exhilarating journey. With the right components, your PC becomes a dynamic powerhouse, capable of handling intense gaming sessions, intricate video editing, and much more. Remember, the beauty of custom PC builds lies in their flexibility and upgradeability. Tailor your setup to your specific needs and stay ahead in the tech game!
5-Year Financing, through Humm, PayPlan By RBC, Affirm
Also, don't forget to explore our financing options to make your dream PC more affordable. Plus, keep an eye out for our Black Friday discounts for great deals on these amazing components!
By incorporating these additional hashtags, your blog will also cater to readers specifically looking for information or deals on these graphics cards, enhancing the relevance and reach of your post in search results and social media platforms.
#HighPerformancePC, #GamingPC, #PCBuilds, #TechEnthusiasts, #CustomPC, #PCGaming, #Workstation, #PCComponents, #GroovyComputers, #RX5708GB, #RX5808GB, #GTX10708GB, #GTX1070Ti8GB, #RTX20606GB, #GTX10808GB, #RTX306012GB, #RTX3060Ti8GB, #RTX40608GB, #RTX30708GB, #RTX4060Ti8GB, #RTX4060Ti16GB, #RX7800XT16GB, #RTX308010GB, #RTX407012GB, #RX6900XT16GB, #RTX4070Ti12GB, #RX7900XTX24GB, #RTX408016GB, #RTX409024GB, #BlackFriday2023, CyberMonday2023, #NewYearsDeals2023, #GamingPCClearace